Grafton (Windham County)
Grafton Village
Town #45
Last week I traveled to Grafton with the board of directors of the Preservation Trust of Vermont for the annual February bus trip, which I've managed to miss the first three years that I've been on the board.  What a blast!  We also made stops in Burlington to see the pre-rehabilitated Moran Plant, Middlebury, Granville (NY), Chester, Brattleboro, Guilford, and Randolph. It was quite a whirlwind, but even though I was exhausted and the beds were comfy, my habit of getting up at an indecent hour with the kids permitted a dawn walk around the village.
As it turned out, the place was remarkably birdy, perhaps because of the tourist appeal of this place: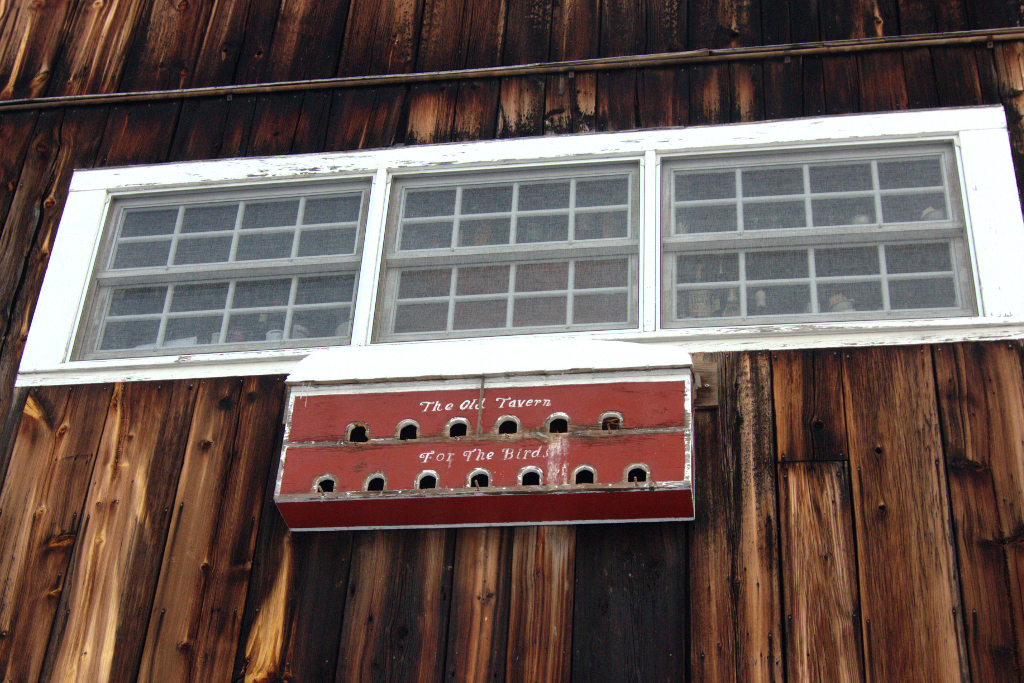 Anyway, 15 species in a mountain village in the dead of winter is nothing to sneeze at.  Here's what I found:
Mourning Dove (3)
Blue Jay (23)
American Crow (4)
Common Raven (3)
Black-capped Chickadee (2)
Tufted Titmouse (1)
White-breasted Nuthatch (2)
American Robin (1)
European Starling (3)
Cedar Waxing (17)
Dark-eyed Junco (3)
Northern Cardinal (3)
Purple Finch (1)
American Goldfinch (17)
Evening Grosbeak (7)
The Evening Grosbeaks were a pleasant surprise- I have difficulty coming across them most years.  Unfortunately they were flushed by a plow shortly after I found them and the light was terrible, but here are some barely adequate record shots anyway (because they're lovely birds, even if the images are lousy):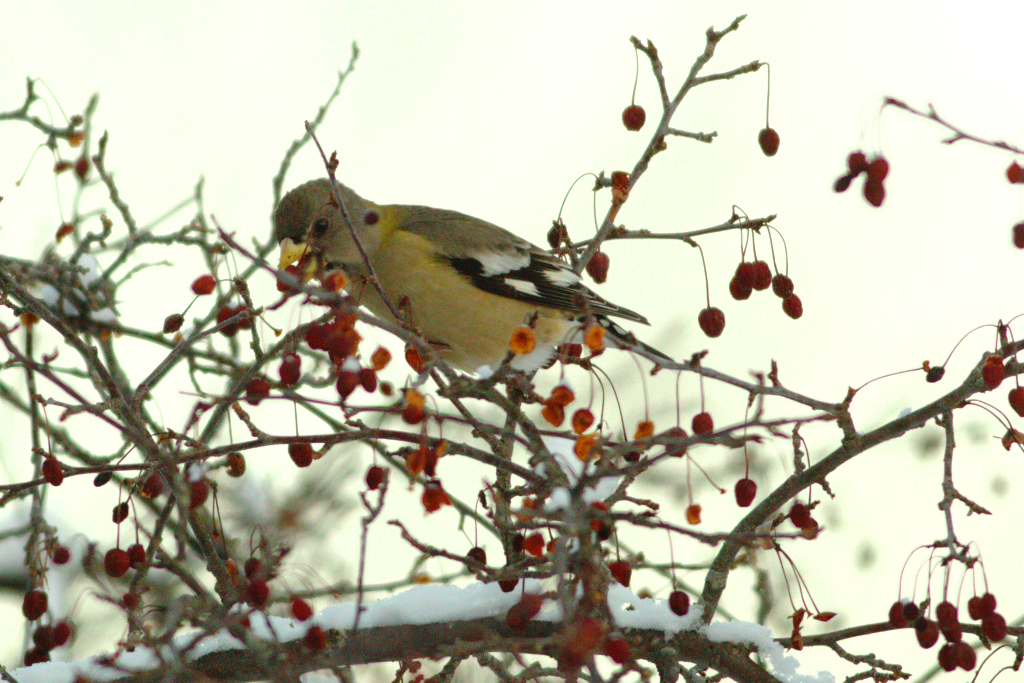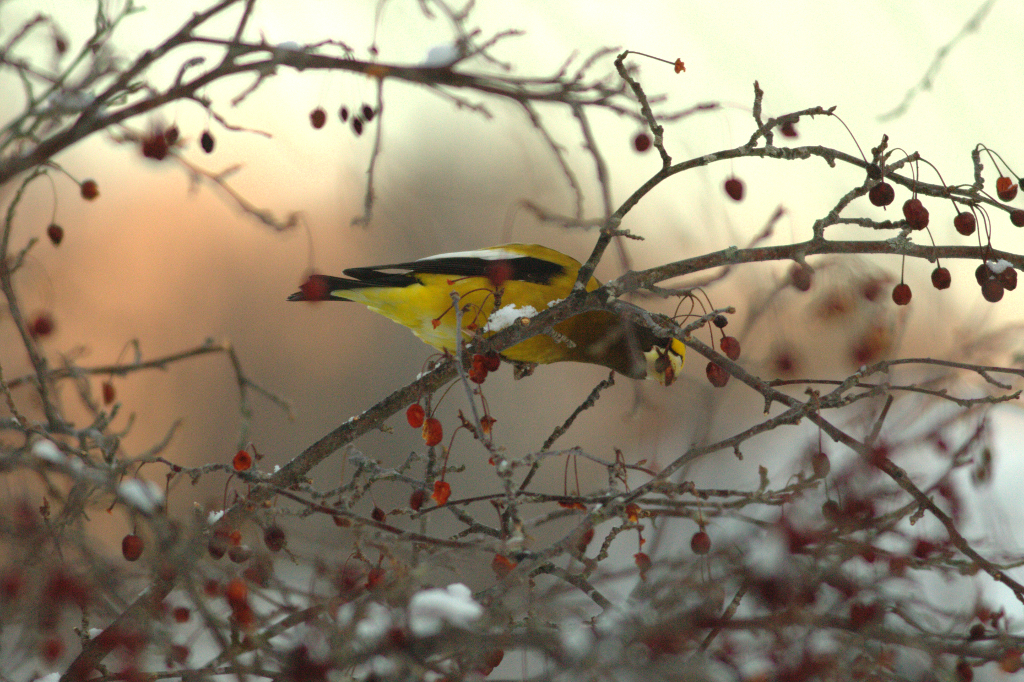 Grafton Village is a very curious place.  In summer or winter it is among the most beautiful places in Vermont.  This week it was magical, a snow globe of the idealized New England village.  It can be very quiet in a mid-winter mid-week, particularly with every sound muffled by three feet of snow.  On my 45-minute morning walk I saw only snow plows and one other pedestrian that happened to be a fellow board member.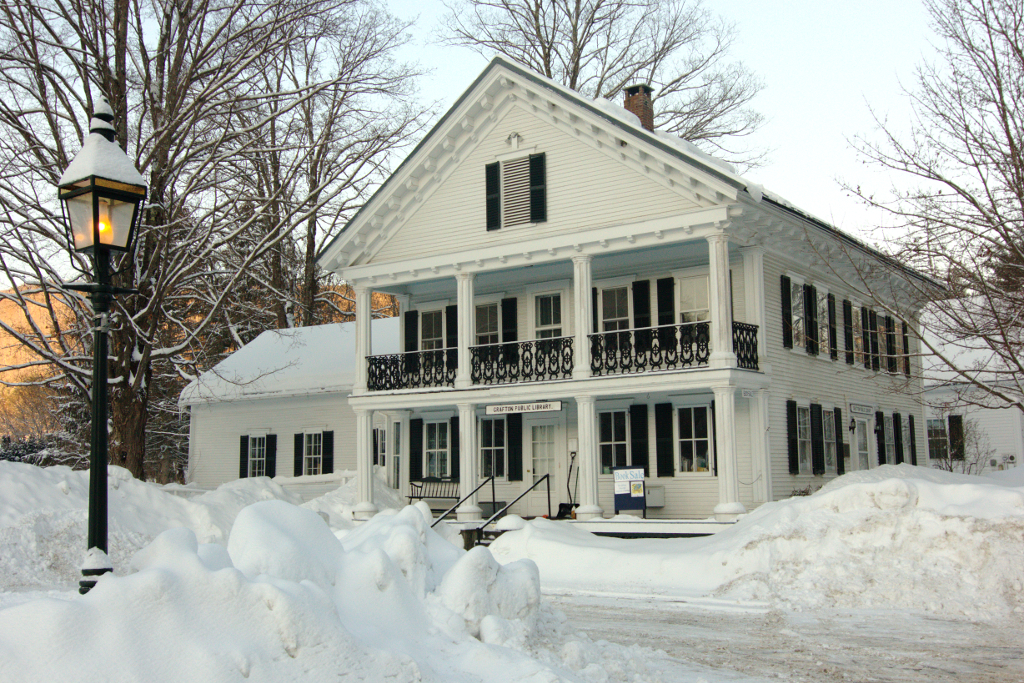 Grafton isn't so insistently quaint as a more commercial place like Woodstock or even Weston, but it is certainly self-consciously 'the Vermont of your imagination'.  The village has long been supported by the Windham Foundation, and its current fine state of preservation certainly would not have been sustainable without a benevolent force overseeing its progress.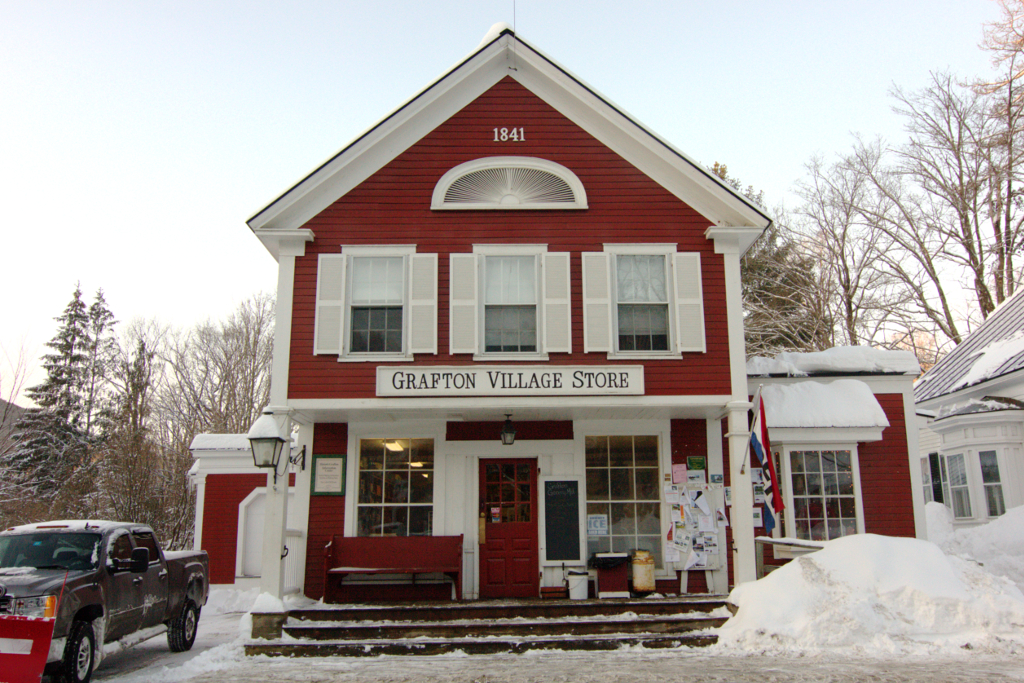 The village is showing a few cracks in its perfect veneer, mostly due to an economy that hurt second home owners and the effects of Tropical Storm Irene.  There are several beautifully restored homes for sale in the village, and a few more needing greater attention.
I had a fine time in Grafton, and a very pleasant stay at the Grafton Inn.  Normally I find places that are so uniformly lovely and well kept to be off-putting and artificial, but Grafton manages its perfection with enough grace that even my cynical, blase self was charmed into comfortable acquiescence.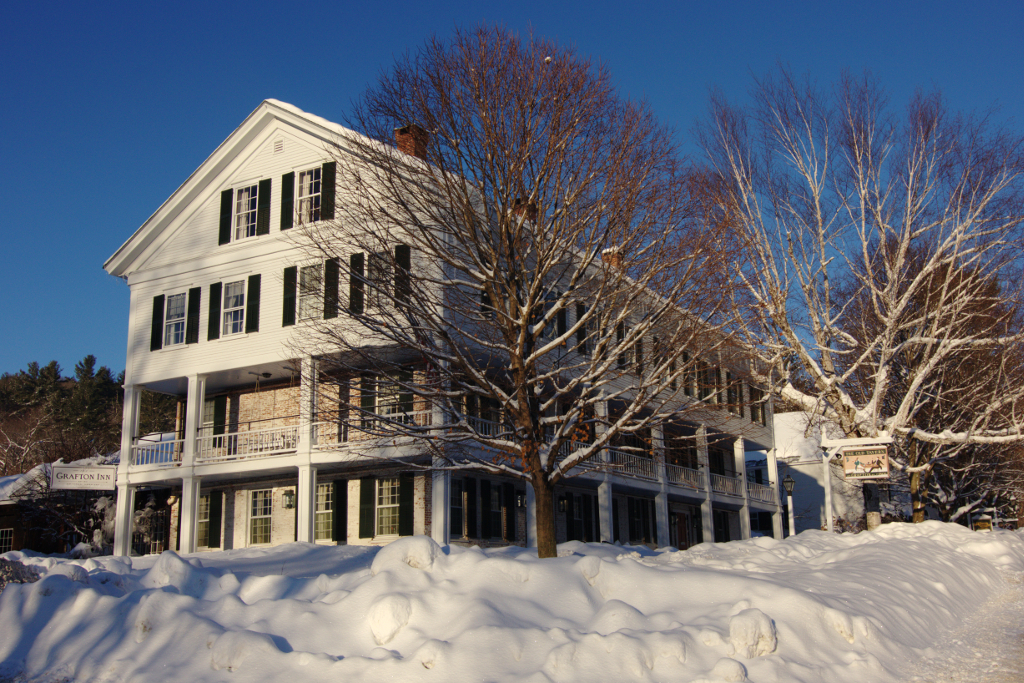 Tags: 251 birds, evening grosbeak, grafton, windham county