As promised, here are a couple of maps showing the increase or decrease in eBird usage between 2012 and 2013.  The news is generally very good.  Here's a map showing +/- checklists submitted: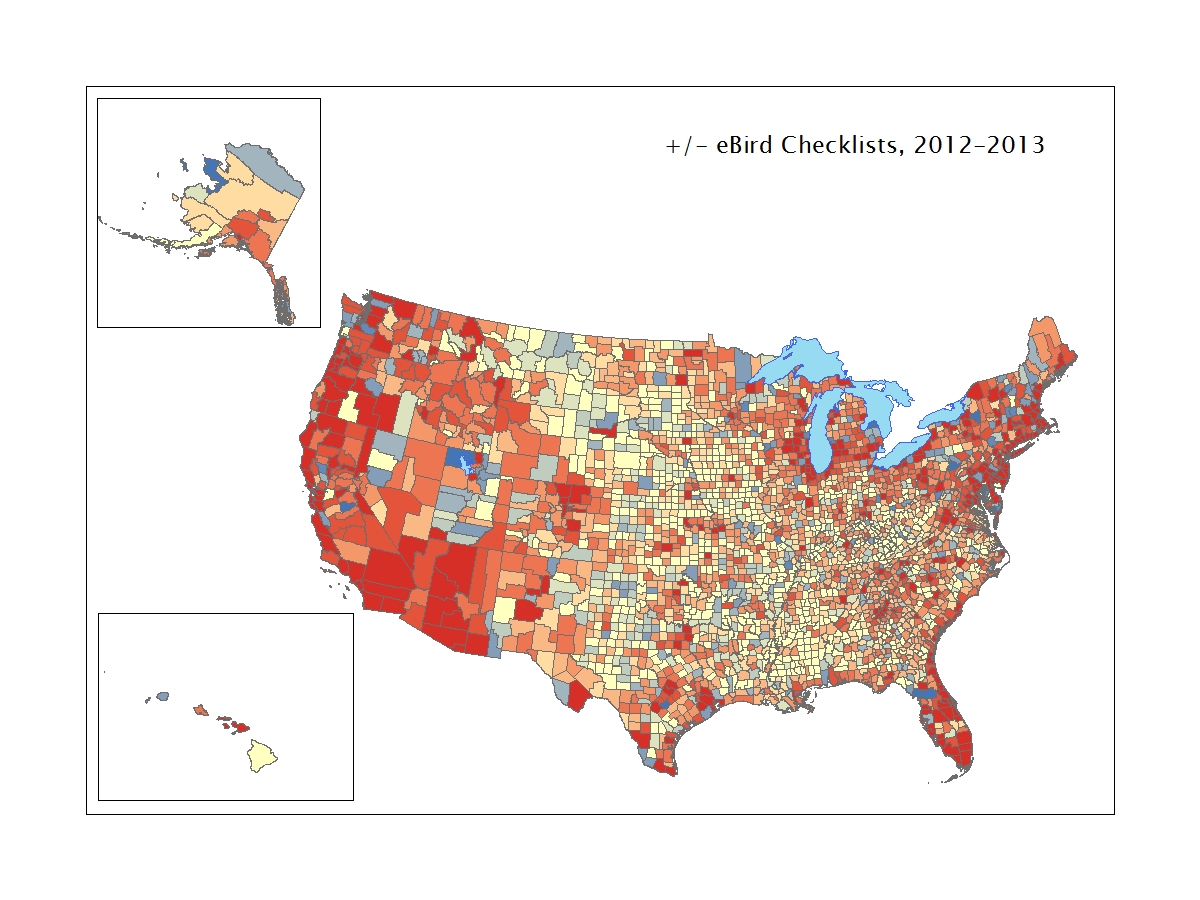 Red represents an increase, blue is a decrease.  This map is based on absolute numbers rather than a percentage increase because I'm afraid I'm not enough of a statistician to be able to make an increase from 1 list to 3 (300%) look properly insignificant relative to an increase from 1000 to 3000.  Sorry about that.
The biggest jumps were in Allegheny County, Pennsylvania (+8600 or so); San Diego County (c. +6750); and Travis County, Texas (c. +6300).  Among the biggest gains by percent increase (with an arbitrary minimum of 500 checklists in either year) were Neosho County, Kansas; Kershaw County, South Carolina; and Marshall County, Minnesota.
The biggest decreases were Mariposa County, California (c. -1750); Marion County, Florida (c. -1500), and Queens County, New York (c. -1150).  By percentage (with the same minimum qualification), the biggest drops were Marion County (-76%); Crawford County, Wisconsin (-71%); and Levy County, Florida (-68%).
The species reported +/- map looks a bit different: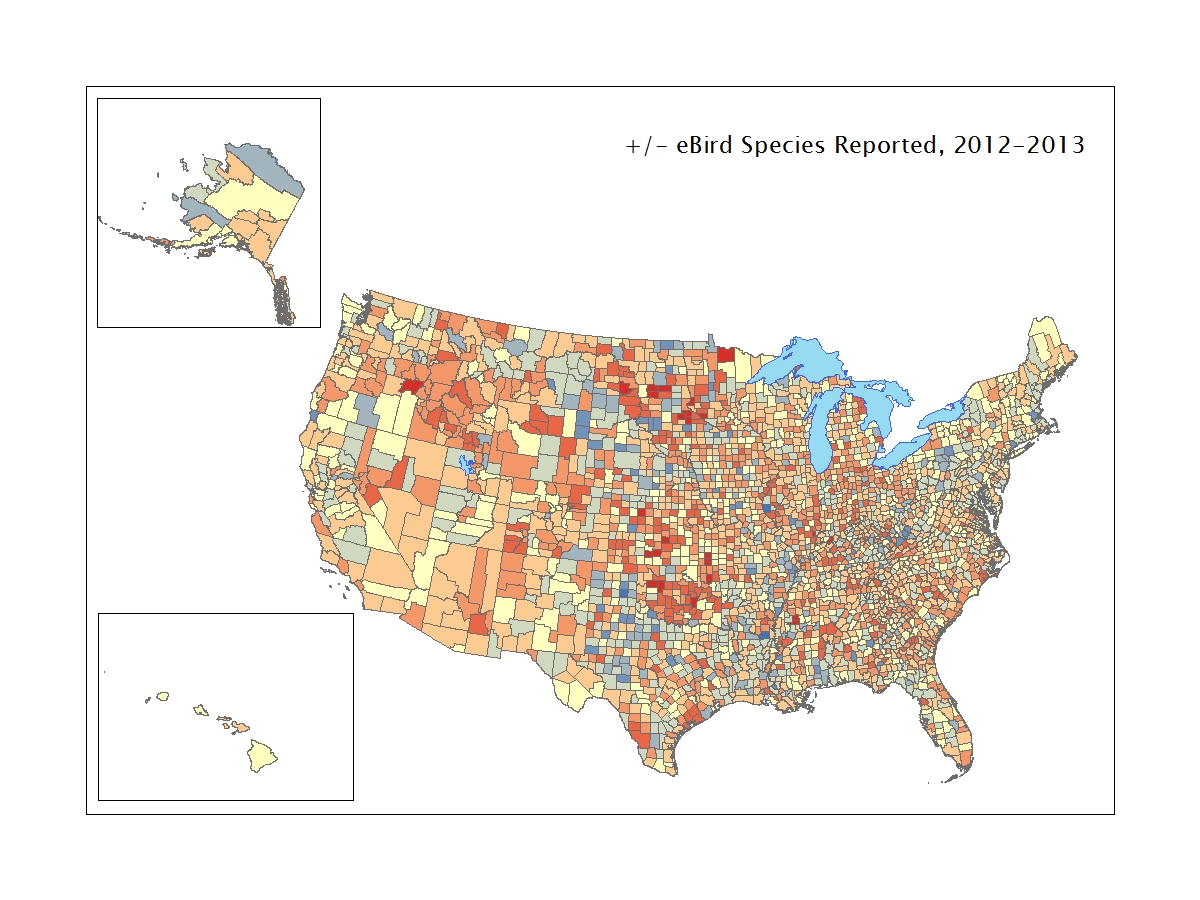 It's still pretty solidly red, reflecting a general increase across the board in birding activity throughout the country.  As I noted in the previous post, people report more species the more often they're getting out birding.  It's a pretty simple concept, with obvious natural constraints at the high end.  How many more species are likely to be found when you're going from 20,000 checklists to 26,000 checklists, as Los Angeles County did?  More than you'd think, perhaps.  The county recorded 504 species in 2013, an increase of 18 from 2012.  That's either a spectacular year for vagrants or proof that there are nearly always more birds out there if enough people are out looking for them.
Limiting the data to counties in which at least 100 species were observed in both 2012 and 2013, the largest increase in species reported was Baker County, Oregon, which reported 222 species in 2013 versus 106 in 2012.  Grant County South Dakota reported 252 in 2013 versus 144 in 2012, and  reported species in Lamar County, Georgia increased from 121 to 219.  Among counties with more than 500 checklists in both years, honors go to Montgomery County, Ohio (+61); Weld County, Colorado (+58); and Reno County, Kansas and Saint Clair County, Michigan (both +54).
Using the same limitations, the biggest losses in reported species were in Tillman County, Oklahoma (-76) in the '100 species in both years' group in Del Norte County, California (-65) in the '500 checklists in both years' group.